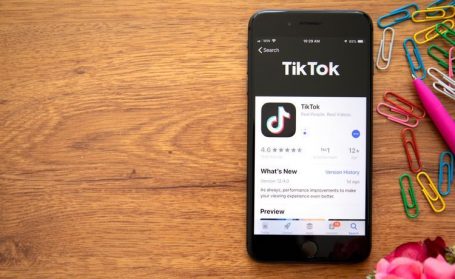 So much has been written about the proliferation of new digital platforms in recent years that you can forgive producers and distributors for feeling a little punch drunk. No sooner had the industry started to get to grips with YouTube and Facebook than Snapchat was being trumpeted as the new prize. Now even more new platforms are being pushed as the next territory to be conquered, as the mercurial Generation Z flits from one app to another.
Right now, all eyes are on TikTok which claims to have over a billion active users, a figure which would put it ahead of Twitter and Snapchat combined. Launched in 2017 by Chinese company ByteDance, TikTok is the international version of its Douyin app, and leapt into relevance following the billion-dollar acquisition and merger with the popular lip-sync app Musical.ly in 2018.
TikTok combines short videos similar to that of Twitter's now-defunct Vine app (15-second clips rather than the latter's six) with the authored music content of Musical.ly. In short, users can access a library of songs, filters and other effects to create their own bite-sized pop videos, sketches and skits.
The looming question, of course, is how can the industry make inroads to this lucrative young audience? Treating TikTok as just another social video app is a sure-fire recipe for failure. While it has features which resemble other platforms, it is very much its own beast and attempts to crudely transplant existing production and marketing techniques will be met with fierce resistance.
One of the key misconceptions regarding TikTok is that its leading creators are making their fortunes directly from the platform. Right now, that's pretty much impossible. Instead they depend on deals with brands and use the service to start conversations or contribute to trending hashtag meme chains, driving fans back to more easily monetised platforms where relevant. Another common misconception is that TikTok follows the same ad-hoc slice-of-life function as Instagram or Snapchat, with their spur of the moment "stories".
It's here that TikTok represents the biggest shift away from the chat app norms. Videos on TikTok, even those created by kids and teens, are carefully curated and authored. They are almost always planned, choreographed, painstakingly assembled and edited. It is less about "here's my life" and more about "check out what I made", with the most popular material taking place in a string of memes and responses, part of a back-and-forth video conversation. It is this grassroots creativity that can make TikTok hard for established brands and media companies to penetrate organically.
That's why you'll struggle to find TV brands making headway on TikTok right now. It is, primarily, a music-driven platform, but even here record labels tend to find success through their tracks being picked up in popular conversations rather than being pushed through official accounts. The hit country rap crossover Old Town Road by Lil Nas X gained its pop culture momentum, in part, because it was a hugely popular choice on TikTok.
This is the key that the TV and related industries need to grapple with in order to benefit from TikTok's current ubiquity, through smart use of hashtags and low-key community engagement. The first sign of heavy-handed brand marketing and users will flee like antelope that have sensed a lion.
It's a style of promotion that may soon become the norm, as Facebook is now testing its new Reels service on Instagram, directly copying most of TikTok's features, just as it did with Snapchat.
TikTok's cadence may be bewildering to adults, but new audiences require new approaches, and through TikTok the elusive Gen Z is showing us how they prefer to engage. We would do well to pay attention.
This article first appeared in ATF's Show Daily magazine on 4 December 2019, available here.