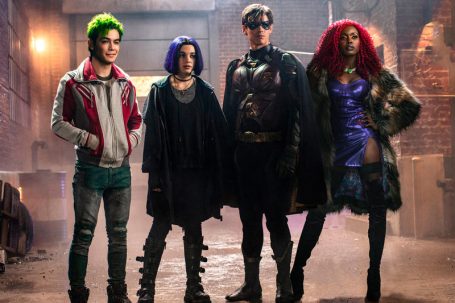 In recent years, shared universes — multiple works that co-exist and interact with one another in a common setting — have become more prominent in film and television.
It has become an important approach for media conglomerates looking to present sprawling franchises in a coherent manner. Yet despite successful attempts to centralise the narrative in such universes, the distribution of different 'episodes' in the franchises is, at present, convoluted from the audience's perspective.
The most successful shared universe of the past decade is the Disney-owned Marvel Cinematic Universe (MCU); a collection of films, television series, comics and short films. The franchise's tent-pole film releases arrive in cinemas before appearing on Netflix for a limited period. So far so simple.
However, it's the distribution of television  series across the MCU where things become more complex. Disney has series that are distributed via Netflix and Hulu, whilst it also has a collection of series distributed via its own network channel, ABC, and a further series on its cable channel Freeform. Thus, to watch the entirety of the MCU's television outings, fans must sign up to multiple subscription services.
In 2019, Disney plans to release its own as-yet-untitled streaming service, and one of its key selling points is that it will include exclusive originals from Disney's core franchises. 
While details on the platform's originals remain scarce, it has been confirmed that there will be original Star Wars, Marvel and Pixar material; and though the specifics of shows tied to the MCU also remain sparse, there are industry rumours that there will be multiple limited series that revolve around characters from the franchise's films. 
In addition to original shows, Disney has announced that it is ending its distribution deal with Netflix, meaning that all of Disney's movie archive could be exclusively streamed via its own platform. This paves the way for the MCU's universe to effectively be centralised: with majority of movies and TV shows in the franchise accessible through a single service.
The Mouse House is not the only company creating a direct-to-consumer service based around popular IP. In September, DC Entertainment and Warner Bros. launched DC Universe, focussed solely on superheroes that originated in DC Comics. Originals on the platform will include much-anticipated superhero team-up Titans (pictured), and early indications suggest it will play host to its own shared universe.
The incumbents in the streaming world, such as Amazon Prime and Netflix, have come to dominate the market by fleshing out libraries of third party programming with their own originals. Perhaps this is the beginning of a new direction for the OTT market, where emergent streaming services will lure audiences with premium in-house franchises, and where shared universes become unique selling points?
Harry Marchbank recently graduated from the University of Amsterdam with a Research Masters in Media Studies, specialising in Television and Cross-Media Culture.