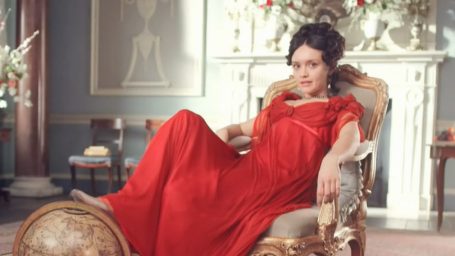 In an increasingly globalised scripted market, dramas which promote local cultural identity are seducing both local and international audiences and as local flavour boosts global sales, different territories are establishing their own identifiable drama "brands".
The best-established example is the Scandis' Nordic Noir brand, which started years ago in literature and has since been successfully translated into international drama, enjoying re-runs and remakes abroad. Beginning with 2008's Wallander, the Nordic Noir has a clear "brand identity"; part crime procedural, part exploration of human psychology, the genre's flawed heroes are beaten down by life and work, and are always surrounded by the stark Nordic landscape and an oppressive cold. The likes of Valkyrien and Borgen have made Nordic Noir a recognised genre in European television, and have converted a once subtitle-shy audience to high-end foreign-language drama.
Heading south to Italy, Sky Italia has led the territory's way into the international market with investment in "super productions", such as mafia drama Gomorrah, corruption thriller 1992 and papal drama The Young Pope. All these productions have leveraged distinctly Italian stories and themes in order to make high-end drama suitable for the international audience.
For public broadcaster Rai, engaging the international market whilst meeting the needs of the domestic one remains a challenge, though it has banked on ambitious Italian-produced English-language period pieces; the Dustin Hoffman-starring Netflix co-production Medici: Masters of Florence and the upcoming Umberto Eco adaptation The Name of the Rose, which lists John Turturro and Rupert Everett amongst its cast. Again, these titles are designed for an international market but pivot upon Italian culture and history.
Similarly, Germany has enjoyed international success both critically and commercially with the likes of Generation War and Deutschland 83. Once considered a creatively conservative market, Germany is forging a reputation as a producer of taboo-breaking dramas which confront social issues and historical events, as typified by Sky Deutschland's upcoming Das Boot adaptation, a German/French/English language war epic costing upwards of $30 million.
Last but not least, the UK remains a prominent player in the international drama landscape. In the territory, broadcasters and producers are relying on the reputation of British period drama by investing heavily in the genre. ITV's Queen Victoria biopic Victoria costs around £1 million per episode, and the broadcaster's upcoming Vanity Fair adaptation is an equally pricey and sumptuous offering. Similarly, the BBC recommissioned its lavish Tom Hardy-starring thriller Taboo, which is set in gritty early 1800s England and tackles elements of Britain's imperial past.
The success of these dramas demonstrates the sustained audience appetite for foreign drama exploring different cultural concerns and identities. As that appetite increases, we can expect these local "brands" to become yet more identifiable and established.
Sahar Baghery is former Head of International Research & Content Strategy at Eurodata TV Worldwide/Mediametrie, France. She now consults globally in TV and Film Consumer Insight.